10 Golden Rules For Success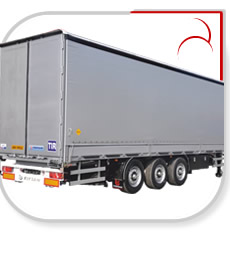 The Brand of Yeksan has kept its brand and production quality since 1949 and has been joined to organization of companies by the Chairman of Turkseven Group of Companies Omer Faruk Turkseven since 2005, and proceeds on its way for its target that being the most confidential brand of Turkey by completing its contemporary investments.

Our company has capacity to generate flexible solutions for necessities of transportation and logistics sector with its modern and technological production perspective. For this our company has 22.000 m2 closed industrial production facilities established on a 52.000 m2 ground in Duzce.
Servicing with unconditional change, development and customer satisfaction principal is our essential principle.

Our company spends some of its annual budget for RESEARCH and DEVELOPMENT.

Our company has the capacity for producing 3000 trailer and 12000 Trailer frame per year with its 150 experienced and educated staff.